Driving Lessons in Bradford
Instructors for Driving Lessons in Bradford
When it comes to driving lessons by the best driving school in Bradford, the RARA Driving Schools offer a range of services and packages to suit students of all needs and requirements. You will be joining one of the best driving schools in the Bradford area with great feedback throughout the country – to provide driving lessons near you at low prices. Our fully qualified, friendly and motivated local driving instructors will put you at ease from day one as you learn from the very best driving instructors in the business. You will most likely be taking the test from the Bradford Driving Test Centre facing tricky areas Like Stanningley, Pudsey, Farsley. The Bradfords local driving instructors are fully knowledgeable of the area to make sure that your experience is the best it can be. We are proud of our high success rate with students often passing at their first attempt – so if you want to become an expert driver please get in touch.
Intensive Driving Courses in Bradford
If you're aiming to be on the road in a very soon or have very important time scales that you have to meet then you should consider an intensive crash driving course. You will be ready to drive in roughly 6 weeks and it could save you money in the long run by avoiding weekly charges. Get in touch and let us know exactly where you are and we will let you know if an intensive course is the best course of action
Automatic Driving Lessons in Bradford
Learning to drive in an automatic car is much more simple meaning it can save you time and money. Our automatic driving lessons will see your confidence increase dramatically as you get on the roads of Bradford with no manual devices to get in your way. Give us a call and our driving instructors will let you know whether our automatic driving school or manual driving is best for you.
Female Driving Instructors in Bradford
Learn to drive with fully qualified and friendly female instructors who will prepare you for being able to drive. We know that it is important to find a fantastic driving instructor who you feel comfortable with so it is important to us that we have some of the most talented lady driving instructors in the Bradford area. Make sure that you specify a female driving instructor and find a way.
After almost a decade of experience as driving courses providers, we have helped hundreds of learner drivers to succeed at their official driving test (Read our REVIEWS by Clicking Here) by providing professional and high quality driving lessons at competitive prices.
The Best Driving Instructors in Bradford
It's a major articulation however when your pass rate is above 98% for quite a long while and your input online structure your clients is 5 out 5 on all the respectable survey destinations then you realize you are accomplishing something directly for a significant stretch of time. So best on the online criticism and our pass rate we accept we have the best gathering of driving instructors in Bradford. We likewise have an assortment of instructors for you to look over; intensive driving course instructors, Automatic driving instructors and female driving instructors as well.
Areas We Cover Around Bradford
Allerton
Clayton
Fagley
Great Horton
Heaton
Laisterdyke
Little Horton
Manningham
Pudsey
Shipley
Stanningley
Tong
Thornbury
Key Places for Driving Test in Bradford (image Alt Tag)
Alt: Rodley Roundabout Bradford
Alt: Stanningley bypass roundabout bradford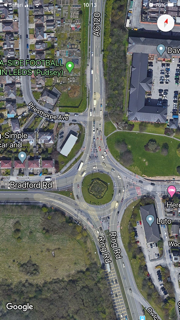 Alt: Pudsey roundabout bradford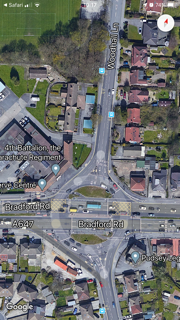 Alt: Hall Ings roundabout bradford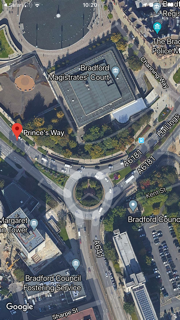 Theory Test Centre Bradford
1st Floor, Caspian House, 61 East Parade,
Bradford,BD1 5EP
Driving Test Centres Bradford & Around
Bradford (Heaton)
15 Farfield Street, Heaton,Bradford ,West Yorkshire
BD9 5AS
Distance: 1.91 miles
Manningham Mills Sports & Community Association
Scotchman Road, Bradford, West Yorkshire
BD9 5AT
Distance: 1.93 miles
The Courtyard, Midpoint, Thornbury
Bradford, West Yorkshire
BD3 7AY
Distance: 2.24 miles
Room 013 Woodside House
261 Low Lane, Horsforth
Leeds
West Yorkshire
LS18 5NY
Distance: 5.09 miles
Tower Buildings
High Street
Heckmondwike
West Yorkshire
WF16 0AS
Distance: 8.43 miles
Local Frequently Asked Questions ( FAQs)
Do you have driving instructors in Bradford that provide lessons on evenings and weekends?
Yes we do. As these are popular times, so if you would like to book in for a peak time then please give us a call, with as much notice as possible. We will always do our best to fulfill your driving lesson needs.
Do you have manual and automatic driving instructors in Bradford?
Yes, depending on your location in Bradford, we have both manual and automatic driving instructors available for you.
Do you have female driving instructors in Bradford?
We have three female driving instructors in Bradford. They do work some evenings and weekends. Please call our office on 03337727265 or Email us by filling Contact us Form, so we will make sure that you got driving instructor according to your preference.
Which postcodes you cover for driving lessons in Bradford or around?
Our local driving instructors in Bradford cover BD1, BD2, BD3,BD4, BD5,BD6, BD7, BD8, BD9, BD10, BD11, BD12, BD13, BD14, BD15,BD17, BD18 and BD19 postcodes.
Do I need to have passed my theory test before I can begin to take driving lessons in Bradford?
No. You can start learn to drive without passing theory test, but before you can start driving lessons you must hold a provisional licence. If you don't already have one you will need to apply for one to the DVLA. You must pass the theory and hazard perception test before you can apply for the practical driving test.
Where is the nearest driving test centre in Bradford?
Depending on your address and choice of centre, your local driving instructor will tell you about this as there are nearly 3 driving test centres in Bradford. Your local driving instructor will show you the test centre before your test and the Bradford driving test routes.
How many driving lessons in Bradford are required by law to pass driving test?
By law, there is no minimum set number for it. At present someone can sit the driving test as soon as turn 17, and some pass with 20 hours' experience or less. Typical learner drivers in Britain have 40 to 50 hours of lessons.With us, mostly learners take around 20-25 hours of driving lessons in Bradford, to pass their driving test.
RARA Driving School Location in Bradford
Scotchman Rd, Bradford, BD9 5DD, Ph: 0333 7727265